Dave's Auto Systems is committed to excellent customer service and quality automotive repair and maintenance. We are a full service facility in Orlando, Florida providing services for your car, truck, SUV, Minivan or RV. Have your vehicle repaired right the first time; bring it in to Dave's Auto Systems!

Complete Auto & Transmission Repair


Dave's Auto Systems is your complete full-service auto maintenance and repair shop. We have convenient hours for car repair, brake services, auto tune ups, radiator repair, car batteries and more.
Are you looking for an honest and reliable auto repair facility for your vehicle? Then come to Dave's Auto systems for the most rewarding experience in auto repair and maintenance today!
We use quality parts and state of the art equipment. We employ trained technicians who are honest and efficient to provide you with peace of mind driving protection. Our staff at Dave's Auto Services offer you fast, friendly service and are capable of fixing your vehicle as quickly and efficiently as possible to restore your vehicle to factory specifications.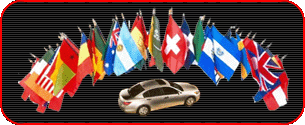 | Home | Contact Us | en Español |
© Copyright 2020 Dave's Auto Systems All Rights Reserved
We want to make the repair process on your vehicle as easy as possible. If you have any questions, please feel free to Contact Us.